VIDEO CAMERA SEPTIC SYSTEM INSPECTIONS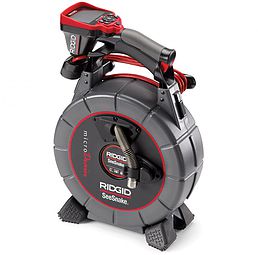 Video Camera Septic System Inspections
During a video camera septic system inspection we start the camera at the clean out (most often times in the basement or crawl space) inside the house. From the clean out we send the camera out to the septic tank inspecting along the way. Once the camera has reached the tank, the locator is used to determine the exact location of the tank outside the house. Tank covers are either dug or removed. The tank is then visually inspected (inlet baffles & outlet baffles too). The video camera is then brought out to the septic tank where we send it from the outlet of the tank out to the D-Box. The D-Box is located, the cover is dug and removed for visual inspection. The final step is sending the camera from the D-Box through the leach field for inspection. Through the camera head we can tell if a pipe is crushed, has a dip, is cracked, full of effluent or even clogged. The other neat thing is that if we find a problem we can locate exactly where it is and how deep it is. This allows us to only have to dig where the problem is occurring; sparing unnecessary damage to your yard.  We also inspect residential & some municipal sewer lines. We have the ability to locate many underground items including; piping, electrical lines and water lines. This allows us to mark out these objects before we start digging.
Most septic system inspections take up to 2 hours in the field. Our pricing for inspections are as follows:
-Standard Septic Systems are $350.00 which include 2 hours of field time
-Pump Septic Systems are $450 which include 2 hours of field time
-Commercial Septic Systems or Pump Systems with Multiple Tanks start at $500 which include 2 hours of field time
-City Sewer Lines are $150 which include 1 hour of field time
All inspections include a final written report which e-mailed to the customer within 48 business hours of the inspection being completed. For some septic systems that are located further away from the house or buried deep within the ground it may take longer and other fees may apply. Please call to schedule your inspection. 
DIG ONLY WHERE NECESSARY AND NOT YOUR ENTIRE YARD!
The first video shows a septic system in good condition.
The second video shows a septic system in failing condition.