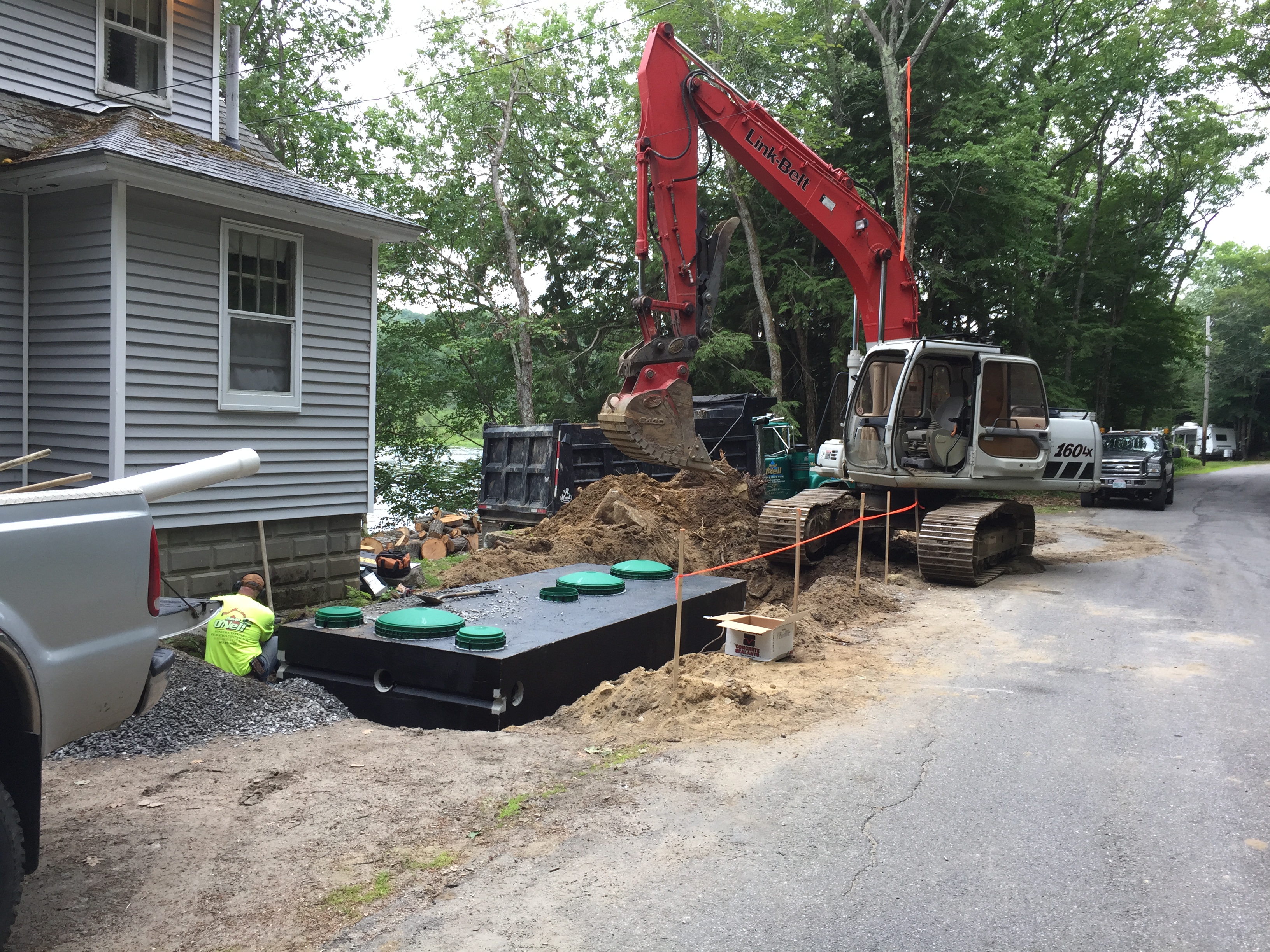 Septic Installation
INSTALLATION PROCESS:
The first step to installing a new septic system is marking out where the tank and leach field are going to be located per the plans provided by the designer. We use spray paint to mark out the septic tank and ground steaks to mark out the leach field. Once these are clearly marked it's time to start digging. The tank area is always the first to be dug. Making sure the hole for the tank is ready and clearly marked for the delivery are very important. The day before we feel the tank can be delivered we contact the company we are using to set up a time for delivery. If everything is not ready when the tank is delivered it can throw off timing for everyone. After the tank(s) are installed it's time to work our way out to the leach field. Most of our installs are done using the Presby Environmental Enviro-Septic Wastewater Treatment System. The benefits of the Presby System are:
It digests up to 99% of wastewater contaminants, thus recycling clean water into the environment
The size of the system can be up to 4 times smaller than Conventional systems requiring less time and fill material during the install
The tubes are designed to fit sloping and curved configurations on a property
Once the leach field is installed it's time to bring in new, quality sand fill to cover the system. Next, loam is spread over the sand fill and the ground is hydro-seeded to ensure beautiful green grass in the future.
ASK US ABOUT THE TYPES OF SEPTIC SYSTEMS WE INSTALL:
Conventional Septic System
Advanced Enviro-Septic Waste Water Treatment System
The Clean Solution