EXCAVATION & SEPTIC
The Earth Moves with David O'Neil Construction
MAKING YOUR HOUSE A HOME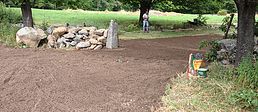 Here at David O'Neil Construction, LLC we strive to make everyone's project our own. On every job site we work and build with the idea that it's for ourselves. We offer premium products, exceptional and professional installations.
This gives the home owner peace of mind that the project is done right the first time.
We enjoy getting to know our customers, so that the final outcome is exactly what they wanted from the beginning.
CALL US TODAY FOR A FREE CONSULTATION & QUOTE
David O'Neil Construction, LLC.
 Septic & Excavation Specialists

SEPTIC SYSTEMS & PRIVATE SEWER LINES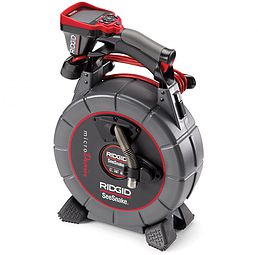 Buying a house? Let us inspect your septic system or sewer line!
DON'T TAKE YOUR SEPTIC SYSTEM OR PRIVATE SEWER LINE FOR GRANTED
Along with a house, you are purchasing a properly working septic system or private sewer line. Without a video inspection how is a buyer to know the quality and integrity of the septic system and leach field they are purchasing? Most septic systems these days are between $10,000 and $20,000. The video inspection helps to give the buyer a better understanding of the septic system or private sewer line they are purchasing along with the house. Use our report for your offer and as leverage for your purchase and don't be left with replacing a septic system or sewer line because you chose not to have it inspected. We can also use our camera to locate many underground items including; piping, electric lines and water lines. We recently had a customer who needed to find his septic tank. He had spent well over a day trying to locate it with his shovel and plans. He found out about our services and called us right away. The next morning we came out and within 15 minutes we knew exactly where the septic tank was.
DIG UP ONLY PART OF YOUR YARD AND NOT THE WHOLE THING!
EXCAVATION SERVICES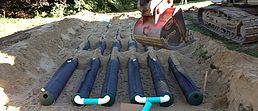 David O'Neil Construction, LLC offers a large variety of excavation needs. The following are a few projects we would like to help you tackle.
Design and install a new septic system
New driveways and repairs to old driveways
New House Lots - need an excavation contractor for your new home site?
Underground Electrical
Water lines for your well, back flush, or dry well
All underground utilities
House and Barn Jacking - Need a new foundation to replace your falling down field stone foundation?
Foundation drains and French drains
​Water runoff and drainage solutions
Loam, seed and hay
We are interested in all your excavation needs, big or small.