COMMERCIAL EXCAVATION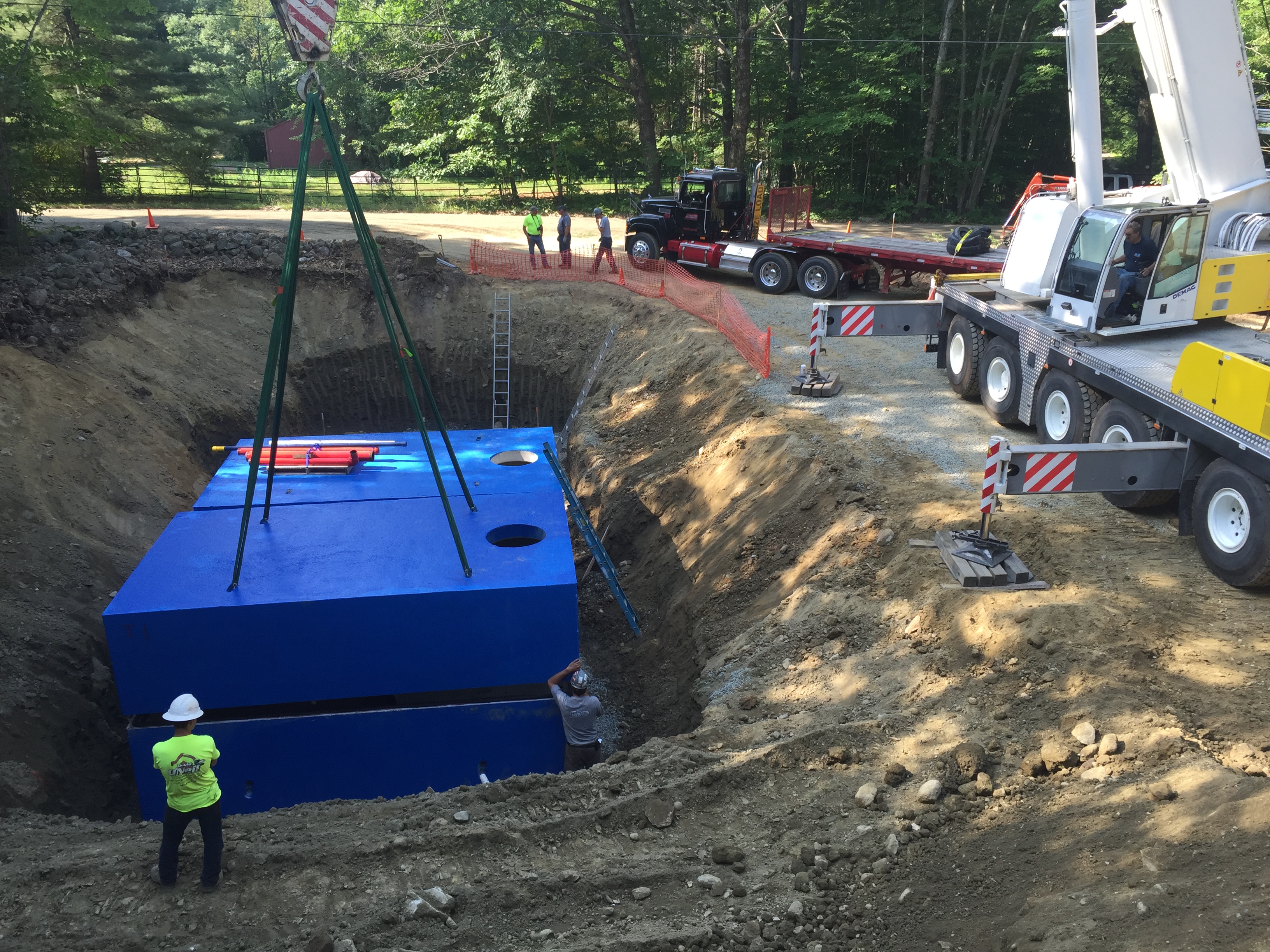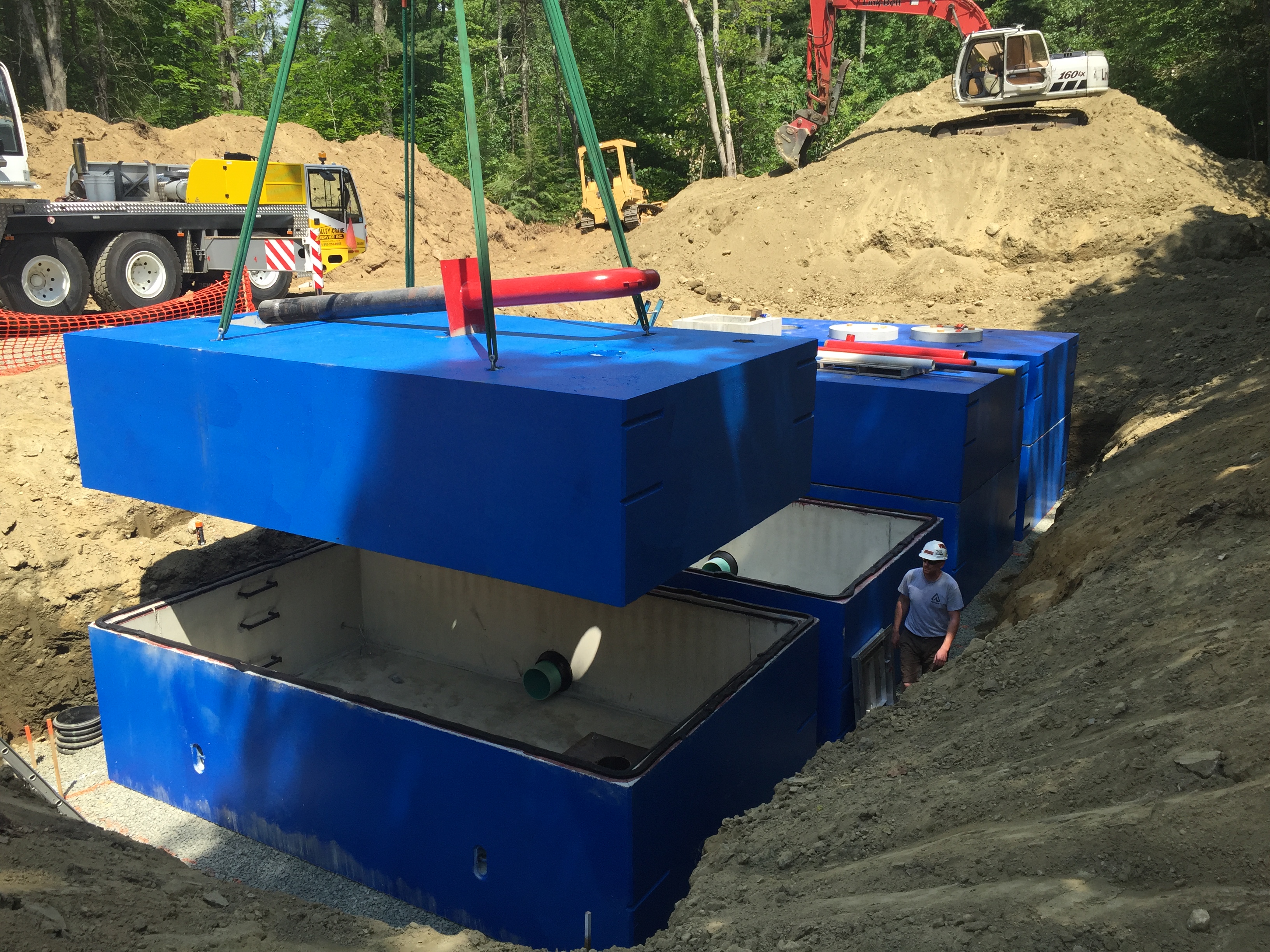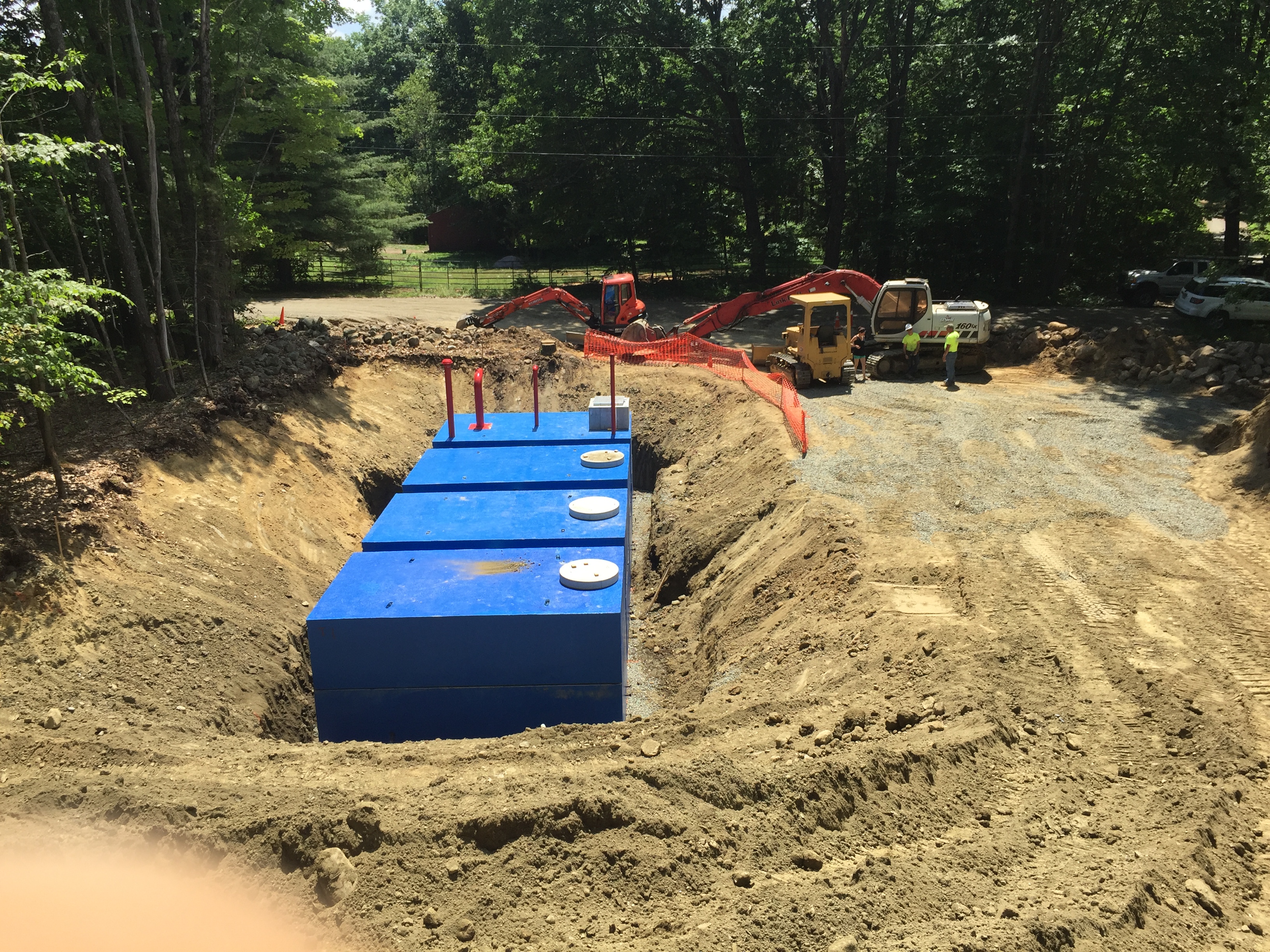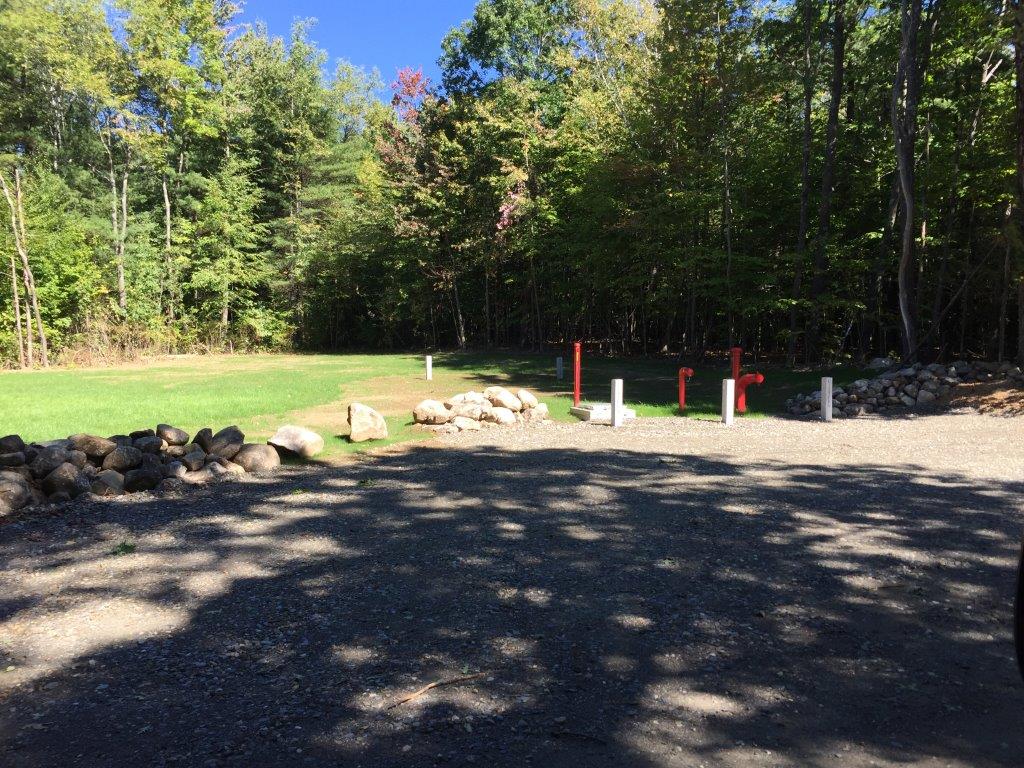 Own a commercial building or property?
David O'Neil Construction, LLC is the right company for your commercial excavation projects. We have experience with the following commercial excavation work: tare down of outdated buildings, lighted parking areas, electrical lines for campgrounds, underground electrical for the new back up generator at your office building and in 2016 we did our first install of a 30,000 Gallon Fire Suppression Cistern for a 9 lot subdivision.
Five pictures above show the installation of the fire suppression cistern for the 9 lot subdivision our customer was selling. The excavation and installation went smooth with David and Janelle (our office manager) coordinating timing with our customer as well as other companies and town officials involved. This was a great project and we look forward to being able to install more in the coming years.
If you have any questions any questions or inquiries on a commercial project please contact our office at 603-876-9000 and we would be happy to assist.